You have a problem. Who knew something as life sustaining as water could threaten your business? But it does if your roof leaks. It threatens your livelihood, your equipment or inventory, even the structure of the building itself.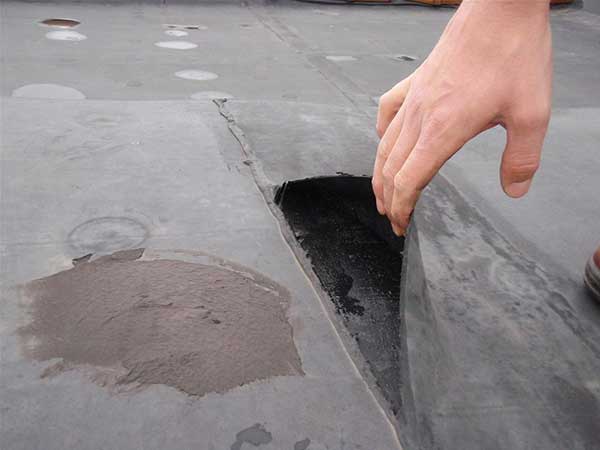 You need a solution and you need one quick. A commercial roof repair is the last thing you want to undertake but every minute you put it off can mean an increasing instance of costly damage. Often by the time we see a leak manifest, there's a large amount of damage done that has gone unseen. You might be surprised to know that
many roofing contractors won't repair commercial roofs
. They're only looking for big contract replacements and may even tell you that a minor repair requires a replacement because that's how they make the most money from you. At Anderson Contractors, we see things differently. A roof leak is often more serious for your business than an entire roof replacement because of the urgency behind it.
Commercial roof replacement
can be put off for a while (although not as long as some may wish). A leak requires everyone's immediate attention. In these cases, and in all commercial roof repair, you need someone you can trust. You want someone who does business like you do. Someone who cares about the bottom line and understands budgets and deadlines. You want someone interested in doing business with you, not a company that just sweeps in with a patch and never returns your calls.
30+ Years of Experience in Commercial Roof Repair
We have over 100 years of
combined
expertise in all kinds of commercial structures including:
Warehouses
Manufacturing Facilities
Malls and department stores
Franchise businesses
Hotels
Churches
Schools
Apartment and condo buildings
What Can You Expect From Our Commercial Roof Repair Service?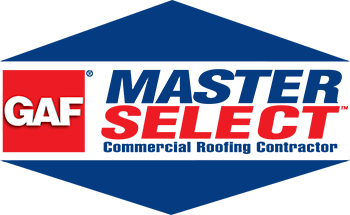 In addition to top-notch customer service and excellent commercial roof repair you can expect us to:
Prioritize an urgent leak and understand your business and budgetary needs.
Evaluate the cause, issue, and extent of damage in a comprehensive inspection. We'll also assess future concerns and potential water intrusion problems.
Give you a reliable estimate in our proposal and suggestions on the best way to repair the roof and possible damage.
Shoot straight on whether it's a minimal repair or something that requires a much larger undertaking.
Make repairs in an efficient and timely manner with the smallest interruption to your operations and personnel as possible.
Our commercial roofing repair estimators are also skilled in knowing what insurance companies are looking for in order to process claims quickly. You'll receive an in-depth analysis on the origin of the leak and a written assessment with roof repair options.
We're Available For Every Roof Issue – From Emergencies to Scheduled Maintenance
Whether it's a scheduled maintenance repair or an emergency caused by Mother Nature, you can trust our assessment because we've built a business on referrals. While the average roofing company is in business for about eight years, we've been helping businesses in the Tri-state area for over 30 years. Not only does that tell you we have unbeatable experience; it also speaks to us being in it for the long haul. We're a family business that has two generations working alongside one another and we're dedicated to serving our customers for years to come. That sort of dedication to clients doesn't come from cutting corners. We tell you what you need while being respectful of your budget. That's our way of doing business. Want to know more about what makes us unique in the roofing industry? Anderson Contractors has worked with thousands of satisfied custom roof repair clients. Roof leak(s) and water infiltration cannot only damage your roof but compromise the internal structure of a building as well. Our team of experienced technicians can repair your existing roof properly and securely. Contact us today for your commercial roof repair needs or learn more about our emergency roof service.