No one wants to replace their commercial or industrial roof. Even economical commercial roof replacement is a cost most people aren't prepared for.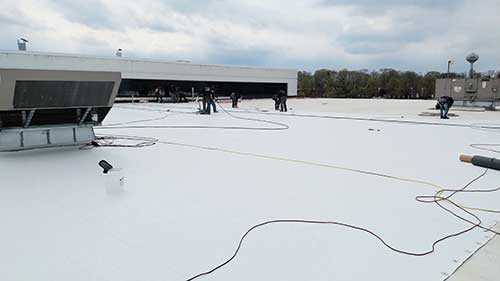 Unfortunately, most building owners ignore the need until water has penetrated the building and then it's an emergency. We get it. That's why when you call us for a commercial roof replacement our sales representatives assess your:
Building specifications and uses
Roof traffic
Estimated length of future ownership
Your budget
Those who use the building
The physical location of the building
Local building codes
The building's construction and current roof materials
Why so many details? Why not just ask the square footage of the roof and calculate a price per foot? All of these things drastically affect your price and/or your roofing options. To calculate your cost effectively we need to take everything into consideration. That way, you're not surprised.
Commercial Roof Replacement or Commercial Roof Repair?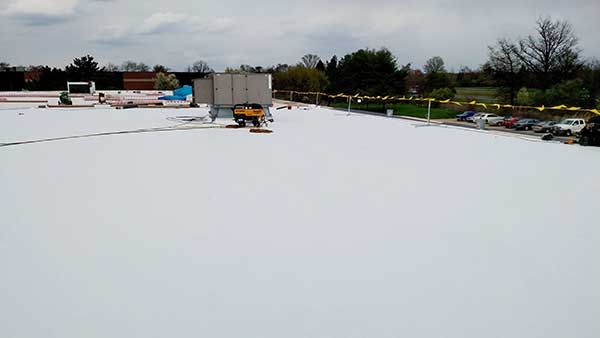 Your roof is an investment in the maintenance of your property. Just as you buy insurance to safeguard your business from the unexpected, a roof protects your property investment and/or your business. It's not a place you want to cut corners and it's also not something you want to address every few years. Sometimes a full commercial roof replacement isn't necessary. Sometimes a
commercial roof repair
can get you through for a few years and save you some money in the short run. We understand that sometimes that's a preferable option. We'll always shoot straight with you. If we tell you that you need a full roof replacement, it's because we're concerned about the current condition of your roof and your investment. We'll only tell you this if it's beyond repair. We want you to be able to get every ounce of life out of your roof because doing what's right for your business is good for our business.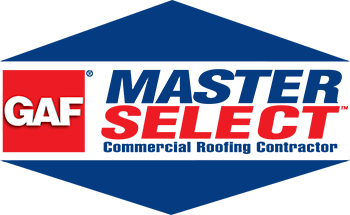 Here are some of the things that go into our roofing repair or replace assessment.
We look at:
Deterioration
Aging
Ponding (on flat roofs)
Seams
Flashings
Attachment points
Cracks at joints and corners and around vents
We'll perform a core sample of the existing roof to assess the longevity of what's underneath in order to determine if the roof requires a complete tear-off or roof-over (re-roof) method of application. We make a decision on more than just age because we want you to be confident in our conclusions. We're not looking to turn a quick profit. We want to build a relationship with business owners and we can't do that if you don't trust the process or the people behind it. After all, we may determine you don't need a new roof now and a commercial repair will suit your needs just fine. We'll happily do one for you. We will never mislead you into unnecessarily replacing your roof because we'll be here when you do need a new roof replacement. In short, we want to be the first company you think of for your commercial roofing needs. That's why we'll do everything we can to work as a partner of your business, giving it to you straight, every time.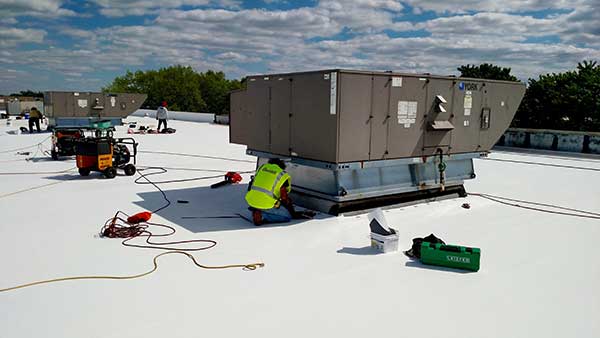 Anderson Contractors a Proven Name in Commercial Roofing Replacement
Anderson Contractors has worked with
thousands of satisfied custom roof replacement clients
. When a roof is beyond restoration, we can provide a custom roof replacement. Our commitment to quality has earned us a Master Select certification in commercial roofing from North America's largest roofing manufacturer, GAF. As a Master Select roofing contractor, we can offer 10, 15, 20, 25 and 30 year NDL Manufacturer Warranties. At Anderson Contractors we look at each roof individually. While we have extensive experience that we apply daily, we look at each new project for the details that make it distinct. We could make broad generalizations and treat you just like the last twenty roofs we've done and clients we've served but that's not how we look at projects.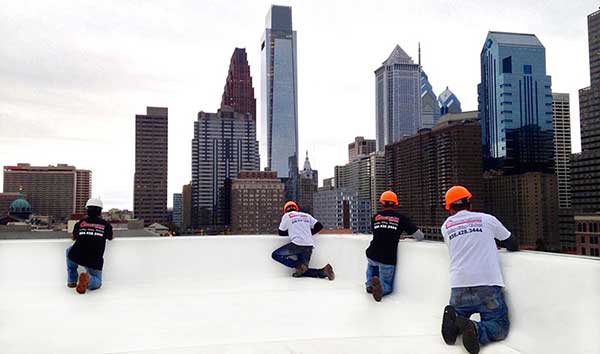 Your commercial roofing replacement benefits from our experience but we never let our experience cast broad generalizations over the customers we serve. We look at each one uniquely and we'll assess your needs like you were our first customer. We take the time to review the performance characteristics associated with all of the roof systems we offer so the right roof system can be selected for you, based upon the conditions associated with your individual flat, low-slope or steep-slope building. Call us today and we can discuss your commercial roof replacement project.
---