Single-Ply TPO: The Leader in Commercial & Industrial Roofing Systems
In almost every case you get what you pay for. An increased investment up front means your enjoy greater longevity and less maintenance in the end. A roof is as important as your foundation. Without a quality roofing system, your building and operation are in jeopardy. It's not something you want to pinch pennies on, but we also know no building owner or facility manager wants to overpay. Your roof is an investment, and you want the best return, value, and guarantee you can get.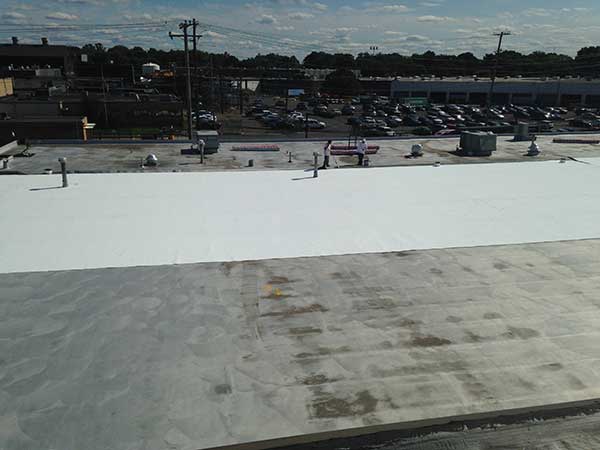 That's why people who have done their research often select a Thermoplastic Polyolefin (TPO) Roofing System. It's commonly referred to as TPO, and it's popular because it combines the long-term durability of Thermoplastic Polyolefin and the security of heat-welded seams.
Why Select TPO?
If you have a commercial building with a low-slope or flat roof, Single-ply TPO roofing is a great choice particularly if a roof leak could be devastating to your business by slowing production or damaging equipment.
TPO roofing
allows for a custom fit, extra protection, and peace of mind about its reliability, without you losing sleep over cost.
TPO roofing systems are:
Heat-reflective: they provide exceptional resistance to ultraviolet, ozone, and chemical exposure
Energy efficient: they are highly resistant to tears, impacts, and punctures. They maintain the seal while keeping the elements out and making the structure easier to heat and cool. Some TPO products qualify for the ENERGY STAR® rating
Environmentally friendly of the single-ply systems because its highly-rated long-term weathering means less waste
How is a TPO Roofing System Applied?
TPO roofing systems should be installed by master TPO installers. Before entrusting your building's roof to anyone, ensure they have the necessary qualifications to install this type of roof. If you hire say, a handyman to install your TPO roof, understand that a tiny mistake could cost a small fortune. That's why employing a master installer is critical to achieving the durability and fit this roof style is known for. Our TPO roofing is installed per manufacturer guidelines, but installation can be accomplished in multiple ways: mechanically attached, fully adhered, and self-adhering. There are also options that enhance wind uplift resistance.
Saving Money with a Single-Ply TPO Roofing System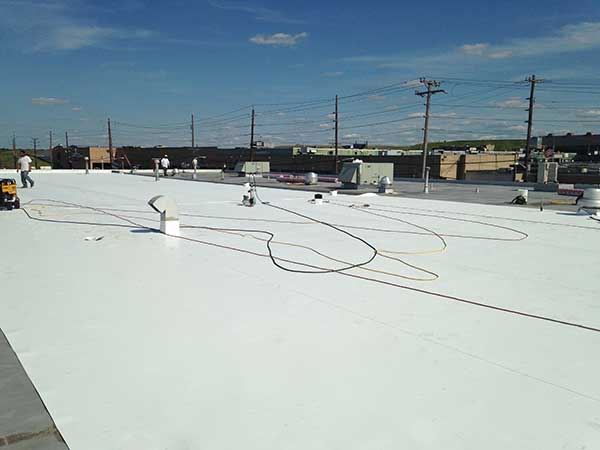 If you've ever been on a black roof in the summer you know the extreme temperatures, it can reach – upwards of 170 degrees! That kind of extreme heat places a lot of stress on your building and affects your ability to cool it. There's a lot of money being wasted, not to mention the effects on the environment with the strain on your AC. A highly reflective TPO roofing solution keeps roof temps as low as 110 degrees. That's a huge difference! This reduces the overall demand charge on commercial buildings. Demand charge accounts for 30–70% of the electricity bill. Less heat stress on your roof and your cooling systems mean less money coming out of your pocket. TPO roofing also comes in a variety of color options to create the look you want, add additional company branding to your roof, or to make a statement. It's an option that speaks volumes from the air and might be something you hadn't considered but can be an additional marketing opportunity for your company. Curious about single-ply TPO or want to learn more about our process and workmanship? Call Anderson Contractors today.