Do I Need Annual Commercial Roof Maintenance?
Your roof works hard to protect your investment. Everyday exposure to sun, rain, extreme weather conditions and daily wear and tear slowly ages the roof membrane until the service life ends. Like the human body, it eventually wears out. Until that occurs there's a lot you can do to extend its life as well.
A roof needs regular check-ups in the form of inspections
to assess whether prompt repairs are needed. Moisture is a tricky thing. Most businesses assume if there aren't any leaks, there's no reason to worry. It's not our objective to give you another thing to worry about. We want you to get the most out of your roof's performance and help it "live" a long life. Moisture can infiltrate a roof without a leak that soaks your floor. Some leaks simply flow down building structures behind walls and can do a large amount of damage before anyone sees an internal indication of them. When this happens, there's often structural damage and a higher risk for mold. You can't safeguard entirely against leaks happening. Mother Nature ensures that. But you can be ready and aware and commercial roof maintenance gives you one less thing to worry about.
What to Expect with Commercial Roof Maintenance from Anderson Contractors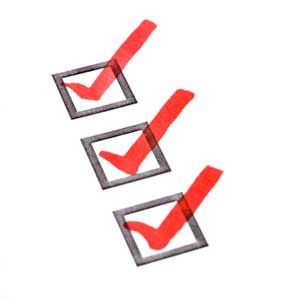 At Anderson Contractors our roof maintenance programs do more than just check common problem areas. In addition to a complete roof analysis and consulting, we provide:
roof coating
drain cleaning
gutter cleaning
moisture probing
infrared scanning
detailed roof specifications
When we inspect your roof we're looking for areas where water can pool. On flat roofs, debris is common from nearby trees or even loose gravel and dirt. These items can trap moisture, and in a wet season, can promote algae and mold growth that damages the roof surface. Water that's left to pool can also cause structural damage from the additional weight so periodic commercial roof maintenance is extremely important. What you don't know can negatively impact your business.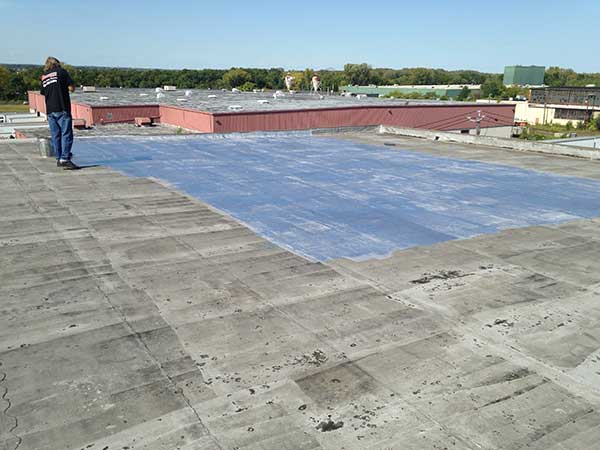 In our roof surveys, we're looking carefully for cracks, holes, or missing materials that might've blown off in a storm. There might be exposed areas of missing gravel or exposed felt. We also pay close attention to discolored areas as they are signs of moss and algae.  Those items grow where water has been. If water has been there once it will pool there again. If it doesn't, that's because it's seeping in somewhere else. We check the flashing at walls, plumbing vents, skylights, and other rooftop protrusions as seals can often wear away or crack. Roof seams, penetrations, and transitions are top concerns for us as well.
The Seasons and Maintaining Your Commercial Roof
In New Jersey, we don't have the prolonged winters of some of the most northern states but our roofs still take a beating. Winter snow that's left to accumulate and sit (especially on flat roofs), paired with clogged drains or gutters from the fall leaves can create a burden from the extra weight of the snow and the excess water as it melts. Spring often brings rain and winds so keeping an eye on the roof is important. While you could get up and walk the roof yourself looking for issues, they're hard to see if you don't know what you're looking for. With summer you have scorching temperatures that cause older seals and sealants to crack. Autumn brings those leaves and debris that settle in piles and corners, and clog drain spouts. All of this means the potential for more standing water on your roof. Today's roofing materials are much better at keeping out the elements than they were years ago but that doesn't make them maintenance free. A well-maintained roof will give you a much longer life than one that is rarely checked. If you've ever heard someone say, "We were lucky they caught it early," you understand the importance of regular commercial roof maintenance. Catching a potential problem early can save you thousands of dollars on your roof and business production stoppages that could be caused by structural problems due to leaks. Prevention is key to prolonging the life of your capital investment. Call us today to learn more about how regular commercial roof maintenance can save you money and give you greater peace of mind that you're protected.